WELCOME!
YOU ARE HOME!
We are so thrilled that you chose to be a part of First Church Livingston. We hope your experience is memorable as you encounter the life changing message of Jesus Christ. We realize there are many other places you could be or attend, and we are honored that you are here with us!
First Church is not just a place to gather, it is a place to connect with God. He desires to have a personal relationship with you. First Church worship services create an environment that encourages and cultivates that relationship. We hope that you will find you belong here, and call this place home.
Pastor Joshua Carney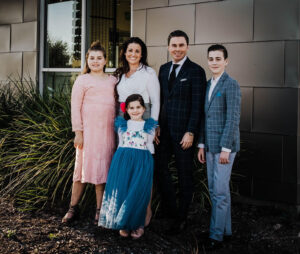 HERE AT FIRST CHURCH WE WANT YOU TO….
-This is HOME. Where you connect with God. Where you develop a personal relationship with God. You have family here. There is love here. You BELONG here.
We believe that God has plans for you to grow stronger in your faith, to see transformation in your life and in the lives of the ones you love. God has designed a community, a connection place for people to receive what they need from their church family. The church is not just a building but a body of believers. Here is where you BELIEVE. This is where life-changing relationships are formed.
-This is where you become a disciple of Jesus. This is where your hopes and dreams come to reality. A lifetime of learning and walking with him BEGINS here.
Online Giving
First UPC is a growing, thriving church full of promise and potential! We assure you, if you choose to give to First UPC, it will be used with the utmost care and deeply appreciated. God richly bless you and thank you!
How Do I Meet People?
1st UPC is not a place for spectators. It is a place for team members. Whether you are a five-year old child, a ninety-five year old grandparent, a busy mom, or a businessman with big responsibilities, we want you to be a part of our church family. There are many ways that you can learn, serve, and grow at the 1st UPC.
Sermons
All services at the First Church are r

ecorded and audio CD's can be purchased through our Media

department. You are welcome to l
isten to the sermons we have archived here.
Schedule, Directions, and Contact Info
Services: Sunday at 10 am and Wednesday at 7 pm.
Office Hours: Monday-Thursday from 8:30 am to 3:30 pm.
Church Location & Address: 404 East Church Street, Livingston, TX 77351. (map)
Mailing Address: P.O. Box 847, Livingston, TX 77351
Telephone & Fax: Tel: (936) 327-4721 | Fax: (936) 327-7010
Email: 1stupcemail@gmail.com